Benefits Offered to Employees: How to Support Your Team in Uncertain Times
Author: Amy Freeman
April 8, 2020
A slowdown can happen to any business. Your roofing company might see work drop off in the winter months, or in the face of a major global event such as the current coronavirus pandemic. When work is slow and you don't have many jobs lined up, you might wonder what to do about your team. Should you cut back on benefits offered to employees, or lay people off until things pick up again? Or is there something you can do as a business owner to help your workers stay afloat? Learn what can you do to support your team when money is tight.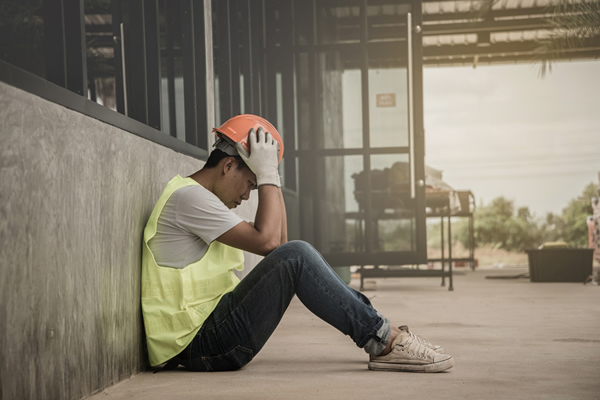 Keep Your Employees Updated
One of the most important things to do during periods of economic uncertainty is to keep your roofers and other employees up to date about what's going on with your business. If employees are kept in the dark, the rumor mill can start turning, and that can lead to panic.
Even if you're uncertain what the future holds for the company and team, let employees know that you're still figuring out the next steps. Remind them you value the work they do for your business, and that you'll do what it takes to keep them on board.
Now is the time to discuss the benefits offered to employees as well as their pay. If work is light, you might consider paying on a per-project basis rather than hourly, or consider temporary pay cuts for salaried employees. Continue to offer your employees any state-mandated sick pay, even if they're hourly or aren't actively working on a project, and check the most recent federal requirements for sick time to make sure you're still adhering to the rules.
Offer Your Team Options
If you don't have many projects booked, give your team members something else to do to stay busy during a slowdown. For example, people who usually work on the roof might be able to tap into remote skills and put those to use for your company — a roofer might have hidden talents writing social media posts, or a knack for teaching junior crew members during a video demonstration. If you can afford to, give your team the option of working in a different role until roofing projects pick up again.
Another option is to furlough your crew so they can start to collect unemployment benefits. Simply guide your team to the Department of Labor or your state's unemployment office to begin the process of applying for benefits. When work ramps up again, you can rehire furloughed employees.
You might also consider hiring employees as seasonal workers from the start. That way, you have the help when you need it but don't have to worry about making ends meet or paying your team when times are tight.
Focus on Skills Development
Your company's attention can shift to growth and development during lean periods. Instead of laying off your team and going through the time and expense of re-hiring them once work increases, use slow periods as an opportunity to help people build their skills or learn something new.
The International Institute of Building Enclosure Consultants (IIBEC) and the National Roofing Contractors Association (NRCA) both offer online courses to help roofing professionals grow their knowledge and skill sets. Having your team learn online means that when business resumes, you'll have a head start on training them in a new area and can highlight their new skills on future projects for customers.
Before you make any changes to your business that could affect your employees, it's a good idea to consult an attorney. Get information on your team's legal rights as employees, so every decision you make complies with state and federal laws. An attorney can also provide guidance on furloughing your team, switching the way you pay them or changing their wages during slow periods.