Beacon is your single source for residential roofing products: shingles, solar panels, accessories, and more are available through our nationwide building products footprint. We understand that residential roofing contractors have specialized needs for the projects they work on, and Beacon is here to provide the residential products needed to get the job done.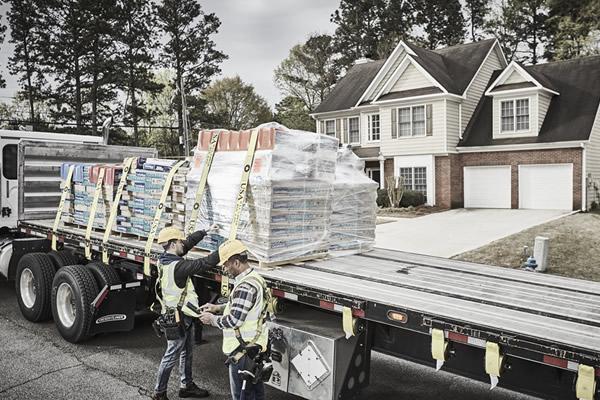 Residential Roofing Materials
Beacon offers a variety of roofing options for the residential contractor. We sell products ranging from asphalt shingles to metal roofing, slate to clay tiles and even wood and solar options. Whatever roofing requests you need to be fulfilled, Beacon is here to deliver those needs.
Residential Roofing Accessories
Roofing accessories are essential to finishing a residential roofing project, and Beacon provides all of the fixtures desired to finish your roofing project. Whether contractors are in search of adhesives, flashings, underlayments, snow guards, or ventilation, we have the materials they need to complete their residential roofs from start to finish.
Complementary Exterior Products
Beacon provides residential contractors the opportunity to entirely finish the exterior of their homes with a wide range of our exterior products to choose from, ranging from siding and gutters to windows and doors, Beacon is here to help residential contractors complete their jobs from the roof to the doors.
TRI-BUILT Residential Products
Enhance your residential projects by using our trusted TRI-BUILT® products made exclusively for Beacon by top manufacturers. Products such as TRI-BUILT® caulking, felt, water barriers, shingle starter, pipe flashing, ventilation, and spray paint are all vital to helping residential contractors finish their products while saving money.