Manage every aspect of your work from the leading roofing business management system
AccuLynx is the leading all-in-one business management software designed to help roofing contractors manage and grow their business.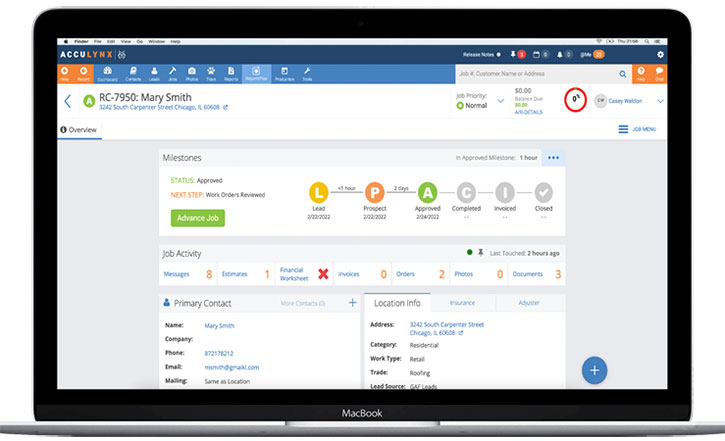 Integrated to save contractors time & money
Beacon's technology integration with AccuLynx makes it even easier for roofing companies to do business with Beacon. Using AccuLynx, Beacon customers can see material costs and place orders to Beacon from the same system they use to manage their business.
Estimate material costs more accurately
See the Beacon product catalog and your account pricing in real time as you're building an estimate so you know exactly what materials will cost without having to log into another portal.
Save time placing orders
After building an estimate in AccuLynx, all it takes is a few clicks to convert it to a material order and submit directly to your preferred Beacon branch. No need to leave AccuLynx or call in the order. You can even include additional documents with your order submission.
Reduce delays
Once you've submitted your order to Beacon through AccuLynx, you'll get real-time order status updates, including proof of delivery photos automatically stored in the AccuLynx job file.
The all-in-one roofing contractor software that powers every aspect of a roofing business
AccuLynx is packed with easy-to-use tools designed to streamline processes, grow profits and improve customer service.
Accylunx Features and Screenshots
Sales/CRM
Lead management | Contact records| Estimates, contracts, e-sign | Aerial measurements | Photos & documents | Email & text messaging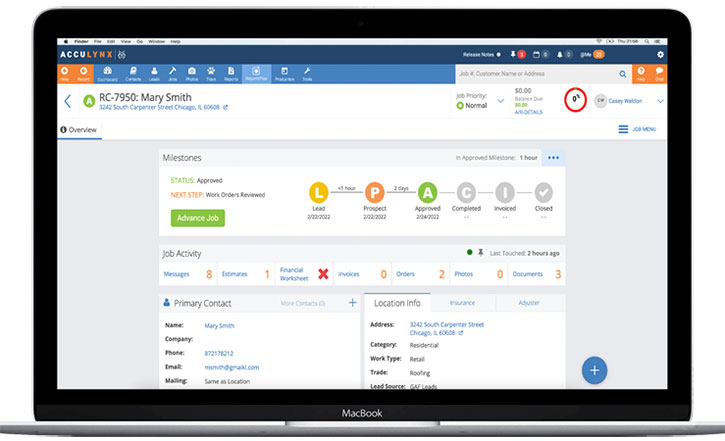 Production
Job files | Project management | Scheduling | Ordering | Message boards/activity feed | Shared calendars


Financial
Invoicing | Financing | Payment processing | Job costing | Commissions tracking | QuickBooks sync

Business Managment
Templates | Tasks & communication | Automation | Reporting & dashboards | Location management | Mobile apps